Commercial Vinyl
Post Road Carpet One Floor & Home has been serving the commercial flooring and installation needs for Massachusetts and southern New Hampshire. No project is too big or too small for us to take on. We specialize in quick turnarounds, quality installations, and exceptional project management. It is our job to work around your schedule and get the installation done on time.
To learn more about our commercial services, check out our commercial work page.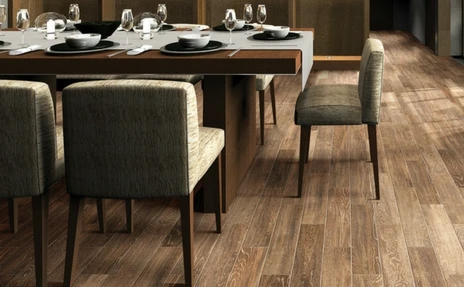 Commercial Vinyl Flooring Benefits
Vinyl flooring has seen a surge in popularity over the past few years. Much of this is attributed to how far it has come visually. It is water resistant and low maintenance, which helps to control the cost of maintenance. Vinyl is durable enough not to have to be replaced often. It is also available in a wide variety of colors, textures, and style options. It can even be printed to simulate the look of hardwood, stone, or ceramic.
With vinyl flooring, you get what you pay for. The quality of the material that you purchase has a direct impact on how long the floor will last in your commercial space and how frequently you will need to replace the tiles or planks.
Commercial vinyl flooring is best for applications such as schools, colleges, hospitals and clinics. Commercial vinyl can withstand rolling traffic when installed properly. Many of our options feature homogeneous coloring, which means the color runs all the way through the floor. We also have options with high-definition image layers that reflect the look of wood or stone.